About W.S. George
I started writing at a very early age, the age when most people begin to discover the world and make sense of those who share in their lives ~ parents, friends, nursery school, food, love.
It is a time when our senses begin to colour the world and we learn to make judgements: what is good and what is bad, what we love and what we do not love. Very early in life, I discovered that I loved stories, and I loved telling them by writing. And drawing, but not as much as I loved writing.Before I was eight, I knew I would be a writer.
Poetry came by accident, however. Throughout my childhood I learned to despise poems. It wasn't because of the characteristics of the genre ~ I was just ignorant of what beauty was, and, having only access to the worst of the worst published in the weeklies, I saw poems as writing of the most mediocre kind. That was until I had to write a poem for a class exercise in junior high.
My next poem was written later that afternoon for a girl who thought my writing was great. She needed to submit it as an assignment. I just stumbled on a new talent. I didn't think of it much then ~ my ignorance was so startling I had no idea there existed the cliché of the poet who writes love poems. I'd only just discovered something sweet in poetry and innocently gave off my fare. Throughout my junior highschool years, I wrote one other poem. My focus had been on prose ~ high fantasy prose. That poem was in praise of Physics, written as part of a submission for a science competition. It's needless to say how terrible it must have been.
The defining moment in my life as a poet came when, in senior high, one senior forced me to write some poetry for his girlfriend. He requested a poem in ten minutes that expressed emotions as varied as love and hate, joy, anger and a good deal of humour. Pulling it off in under five established me as the foremost poet in my boarding house and, as word spread from house to house, my fate was sealed by my peers.
That is how I became a poet.
---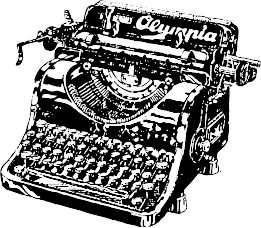 © 2023 William Saint George